Get Calibrated but Don't Compromise: Two Keys to Executive Talent Acquisition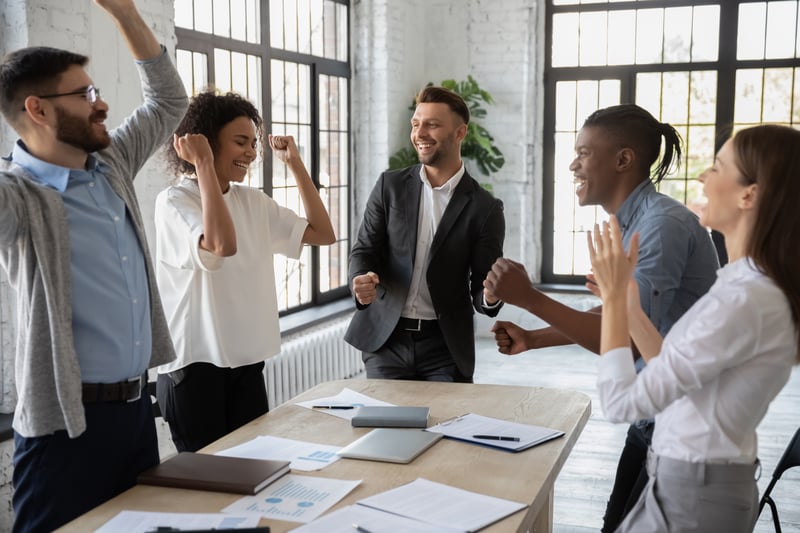 Successful leaders know that winning in business requires assembling a great team. To do that, you need to follow two executive recruiting strategies: get calibrated and don't compromise.
Getting calibrated is being intentional and realistic about the skills and experiences you require for a particular role on your team. Not compromising means, once you've successfully defined the experience you want for a specific position, you don't choose a candidate who doesn't have that experience or skills. In other words, be binary when assessing candidates.
Be Calibrated
Calibrating in the context of recruiting and hiring means investing as much time as necessary into creating a detailed job description, especially a realistic assessment of the experience you expect of the person who will fill that role. Ask any good headhunter, and they will tell you that leaders who are adept at hiring spend a significant amount of time defining the "job specs" before they start an executive talent search.
Here is a scenario that better illustrates the importance of "calibrating":
Ed is a successful retail store franchisee of a running shoe store. When teaching other franchise owners how to hire a store manager, he suggests they define the qualities, experience, and skills they expect of a retail store manager. In an exercise with those other owners, they furiously scribbled a list of characteristics that includes the strengths of Steve Jobs, Bill Gates, and Henry Ford.
When Ed asked how much they'll pay, they would say "$50,000 plus benefits."
"The person you just described is getting paid several million dollars a year plus a 100% cash bonus and significant equity," Ed told the other owners. "If you did succeed in finding this person, you would work for them. They wouldn't work for you!"
While this is an exaggerated scenario, more subtle versions of this happen all the time. For example, a $50 million business wants a CFO with at least 15 years of experience including at least five years overseeing finances for a $100 million business and deep experience in mergers and acquisition, financial planning and analysis, digital transformation, and HR oversight. Their suggested salary? $225,000 with a 10% bonus. That's just not realistic.
The bottom line is, getting calibrated means don't seek a candidate who doesn't exist or will never take the job. Instead, focus on what a well-qualified, realistic candidate looks like for that role in your company and at a compensation level you can afford.
Don't Compromise
Your evaluation of job candidates should be binary: "Yes" they can do the job, or, "No" they can't. There is no gray area.
Too often, leaders compromise in hiring. They don't interview enough candidates, so their recruiting funnel is only a trickle. Then, rather than leaning into finding more qualified executives, they spend too much time during the interview process wringing their hands and backtracking on what they know to be true. As a result, they hire someone their gut tells them won't be successful. That never works.
If you don't calibrate, refusing to compromise means you are not being realistic. But if you calibrate, don't compromise. Nothing good happens when you relinquish realistic requirements.
Hiring the right people is a perennial challenge. Even in the most employer-friendly labor markets, it is tough to hire great executives! And in this current crazy, post-pandemic, supply chain restricted, inflation-driven, seller's market for talent, it's even harder. Following these executive recruiting strategies, calibrate, and don't compromise, will help you find someone who moves the ball forward for your business.
Recruit the Best Executive Talent for Your Company
At AchieveNEXT, we help mid- and emerging market leaders achieve their next level of growth with a range of services including executive talent acquisition assistance.
Our other services include:
Workforce planning
Succession planning
Talent management strategy
Executive coaching
Business relationships
Sales team effectiveness
Career services
Leadership development
Management development
DEI/Culture
Want to learn more about executive talent acquisition assistance from AchieveNEXT? Contact us today.